The Japan Alps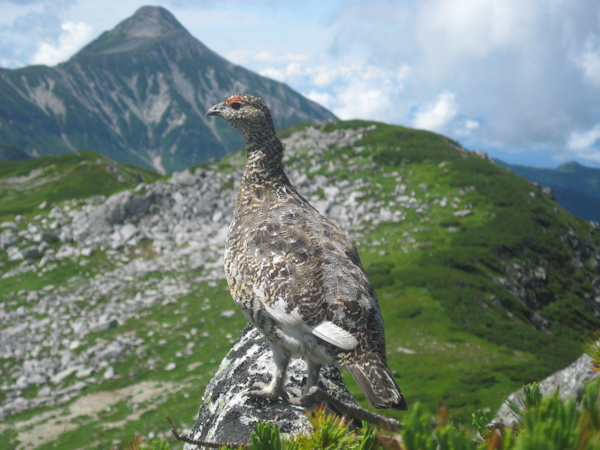 Rock Ptarmigan with Kasagatake in the background.
Honshu, the main island of Japan, has a mountainous spine comprised of several ranges of peaks, notably the North, Central and South Alps. Made famous in the late 1800s by the Reverend Walter Weston, an Englishman who introduced alpine hiking into Japan. The Japan Alps, as they became known, provide endless opportunities for hiking and birding at a range of altitudes.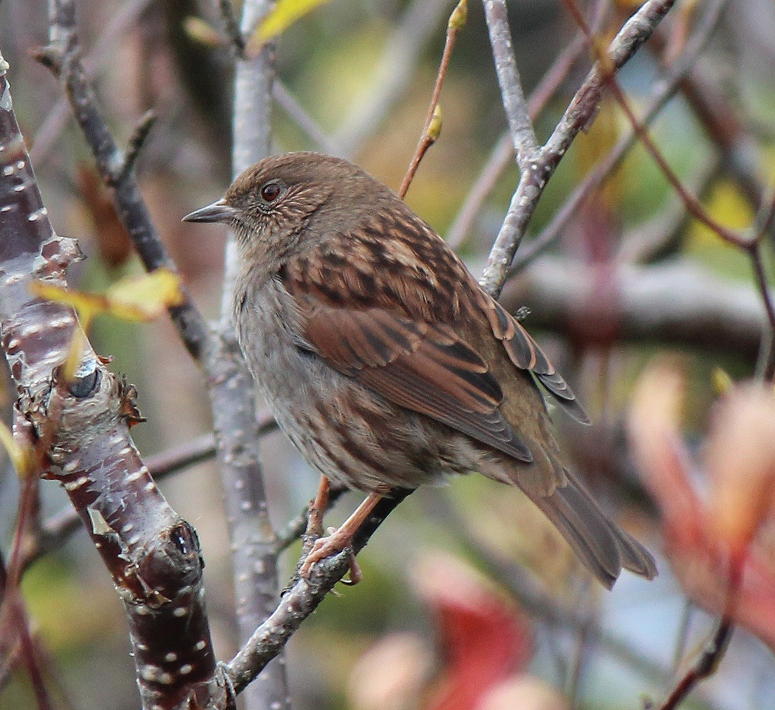 From lowland valley forests to high alpine meadows the species to be found here include: Rock Ptarmigan, Golden Eagle, Mountain Hawk Eagle, Pacific Swift, Lesser Cuckoo, Hodgson's Hawk Cuckoo, Japanese Accentor, Alpine Accentor and Japanese Leaf Warbler. Mammals in the region include: Asiatic Black Bear, Japanese Serow and Japanese Macaque.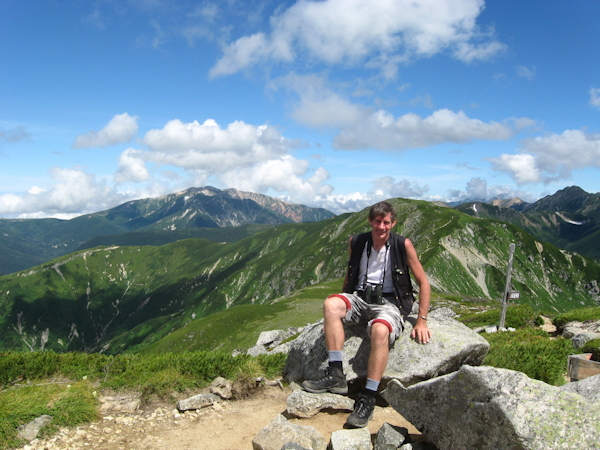 Chris Cook, co-author of A Birdwatcher's Guide to Japan Online, is a regular hiker in these areas and perhaps the most experienced non-Japanese on these high trails. He has made a name for himself with his regular sightings of Rock Ptarmigan and Asiatic Black Bear - two of the high mountain specialities.
© 2016 Mark Brazil & Chris Cook
Last updated: 20160112