Kumanodaira 旧熊ノ平駅
Kumanodaira is the name of an old railway station. In its time it served as the stop where an extra engine was attached to the train coming from Tokyo and heading up the mountain to the resort town of Karuizawa. Today it can be reached via Route 18, the winding mountain road which drops down from the Usui Pass on the east side of Karuizawa town.
For over 20 years, since the opening of the Shinkansen link between Tokyo and Karuizawa, trains no longer use this route and it has fallen into a state of disrepair — one of the many abandoned facilities that litter Japan's countryside.
Now, between Yokokawa Station (at the end of the Shinetsu Line from Takasaki Station) there is a walking trail that follows the route of the old railway line up to Kumanodaira Station. At one point the trail passes over Megane-bashi, a red-brick viaduct built at the start of Japan's industrial revolution in the late 1800s.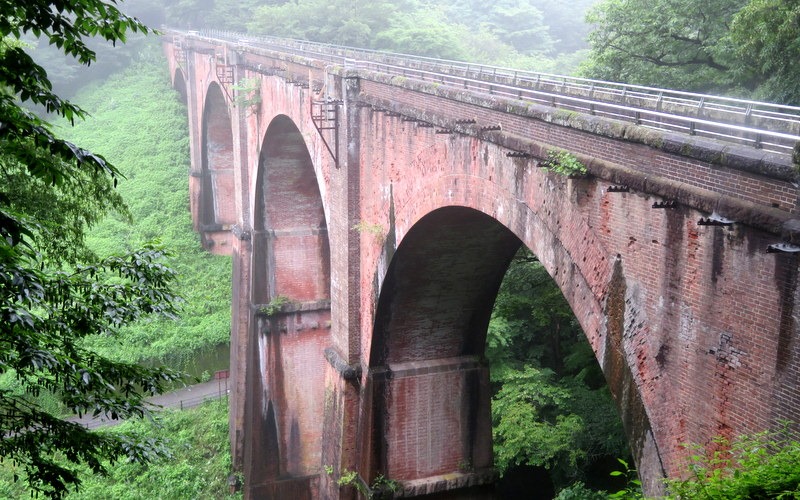 It is a pleasant hike — a gentle rise up and a gentle descent back — to Kumanodaira at any time of the year. Under a blue winter sky, when the fresh green leaves break out in the spring, or during the autumn when the mountainsides are covered in seasonal finery of vivid shades of red, orange, yellow, brown and gold it is especially rewarding. But for those who do not want to walk and who have their own transportation, there is a car park right below.
There is also a JR Bus service between Yokokawa and Karuizawa stations, but there are only about six buses a day so check departure times at the tourist information centre close to Yokokawa Station (about 100 metres to the left after exiting the station). The buses departing at 0810, 1010 and 1205 will give you some time to wander around at Kumanodaira, but confirm any return times before getting off the bus at Kumanodaira bus stop.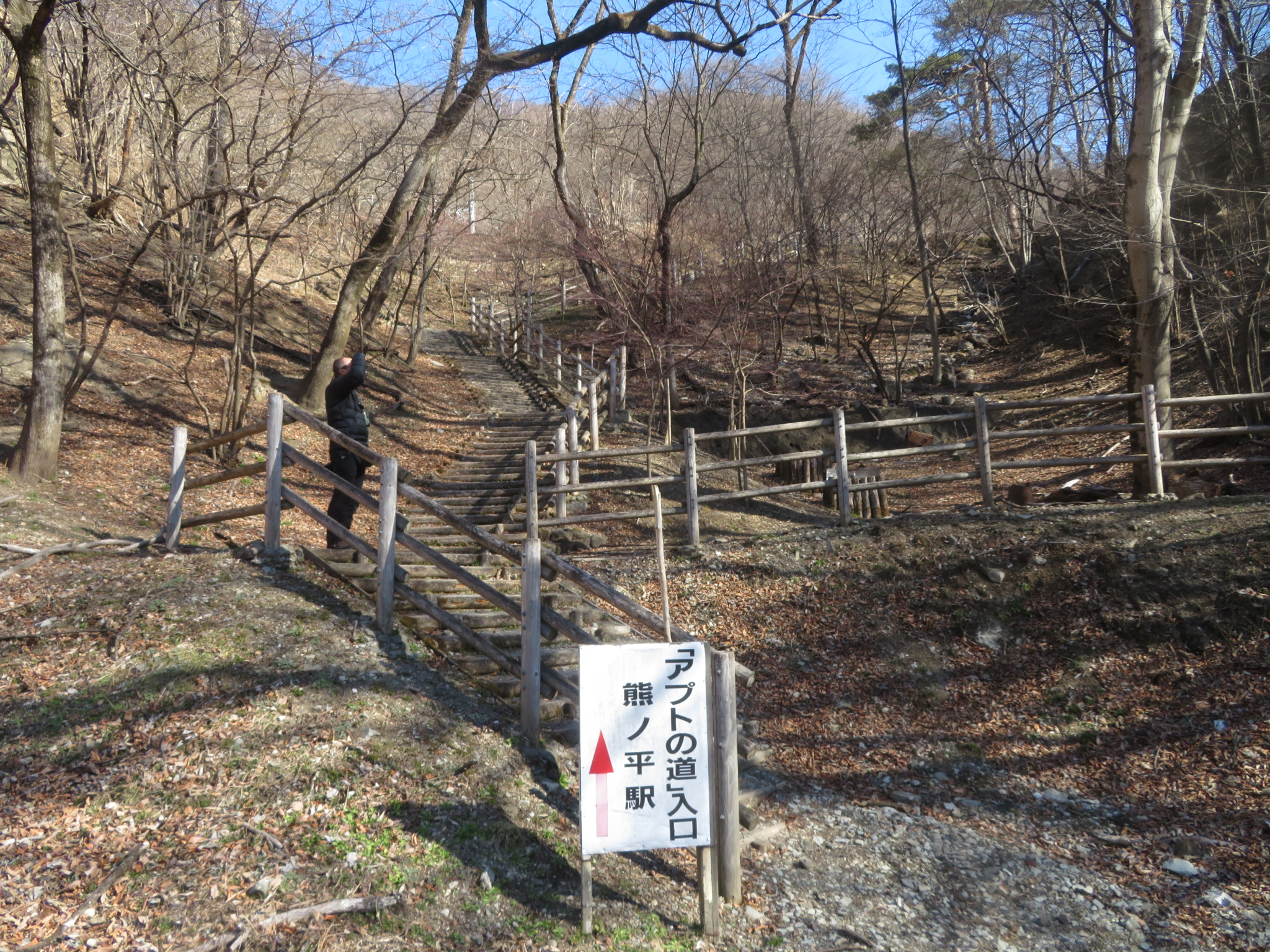 On the opposite side of Route 18 from the car park/bus stop there is a short but steep set of steps to climb. Above the final step it is level ground, and the immediate area around the old station buildings is only about 200 metres long so there are no long hiking trails to worry about — but it is nice to walk through the tunnel and go as far as Megane-bashi, which will take an hour or so there and back.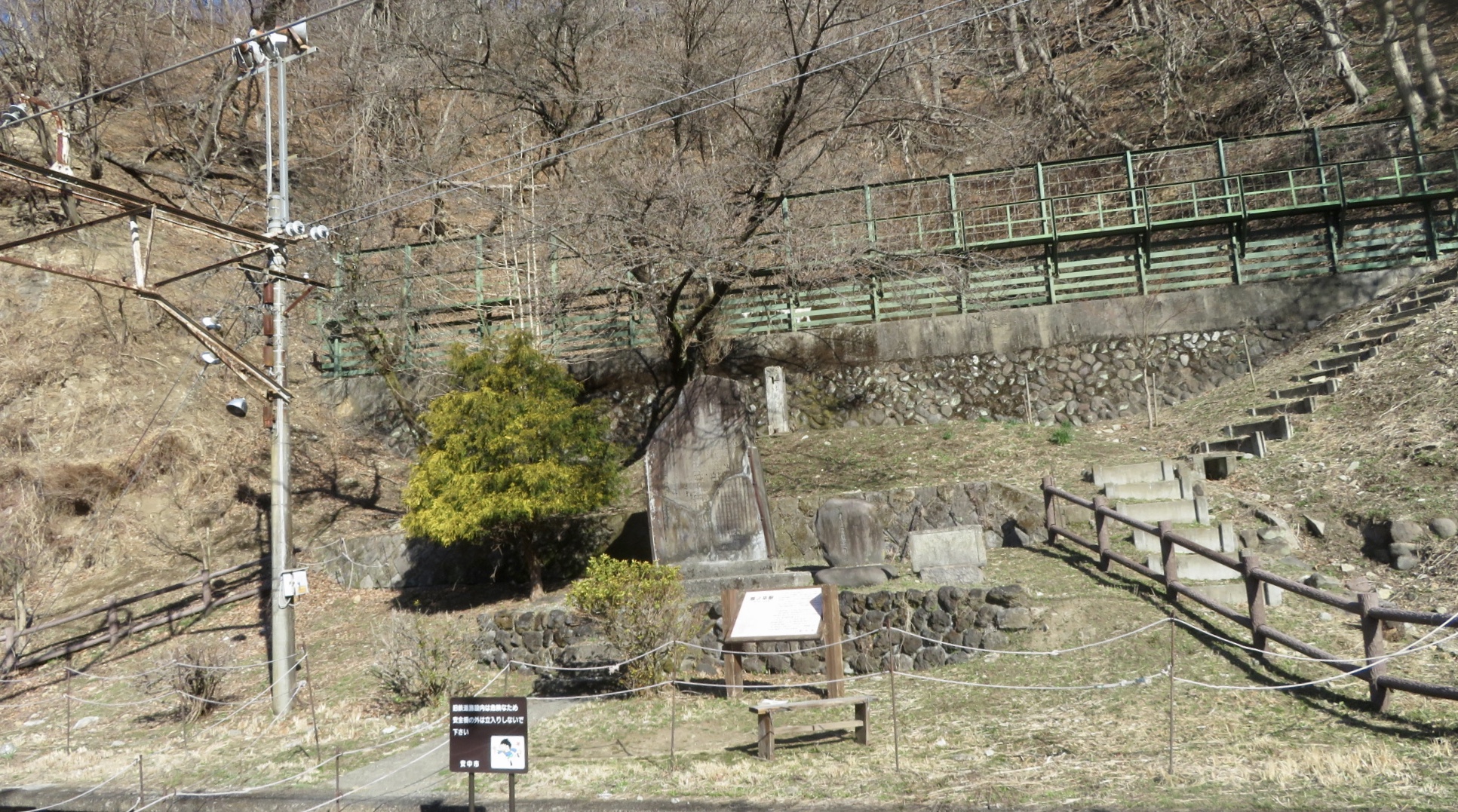 Anywhere around Kumanodaira there is always a chance to see Copper Pheasant. During the winter, right at dawn and just before dusk it is a good area to look for four species of woodpecker: White-backed Woodpecker, Great Spotted Woodpecker, Japanese Green Woodpecker and Japanese Pygmy Woodpecker.
Kumanodaira is also a fairly reliable spot for raptors, and Mountain Hawk Eagle sometimes appears, as well as Eurasian Sparrowhawk and Japanese Sparrowhawk. Golden Eagle is reportedly an occasional visitor to the mountain ridges above Kumanodaira, and two or three decades ago a well known viewing spot for this species was at Mount Myogi, only a few kilometres away to the southeast.
In the summer Blue-and-white Flycatcher and Narcissus Flycatcher breed in the forest around Kumanodaira, and Japanese Thrush can be heard singing early on summer mornings, or during late afternoons. A familiar early-morning sound in midsummer is the mournful whistle of the White-bellied Green Pigeon, and the songs of noisy Lesser Cuckoo or the "pu-pu, pu-pu" calls of Oriental Cuckoo carries across the valleys between the hills.
During winter finches are often in the area and Brambling, Eurasian Siskin, Hawfinch, Japanese Grosbeak and (Grey-bellied) Bullfinch can be seen. Japanese Accentor, Daurian Redstart and Rustic Bunting have been recorded there, and introduced Hwamei are usually around. Other woodland species include Eurasian Jay, Eurasian Nuthatch, Eurasian Treecreeper and Varied Tit, Willow Tit and Japanese Tit.
Mammals in this region include: Japanese Serow, Japanese Deer, Japanese Macaque, Japanese Badger and Red Fox (the latter sometimes can be found waiting at the roadside for free handouts of food — please do not encourage this behaviour). Signs warning of the presence of Asiatic Black Bear are posted here and there so look out for them during early morning or late evening during the summer or autumn.
Map information: 36.354543, 138.684592
Yokokawa tourist information office: 027-329-6203
Bus information (in Japanese): 0267-22-0588
---
© 2020 Mark Brazil & Chris Cook
Last updated: 20200403