Nagano Prefecture
Karuizawa

Takamine Plateau

Saku Chosei-ike

Shirakaba Pass
---
Karuizawa

軽

井沢 野鳥の森 浅間

山
Karuizawa, in Nagano Prefecture, is a favourite destination for both local and visiting birdwatchers as in both summer and winter it offers quality birdwatching.
Now only about 75 minutes from Tokyo Station by bullet train (shinkansen), it can be visited either on a day-trip or as an overnight trip.
Karuizawa's claim to fame is that it is both a summer resort and a winter playground: cooler, less humid weather during the summer offers a very welcome respite for people living in hot and humid lowland areas such as Tokyo and Yokohama, and in the winter, Karuizawa offers ski slopes and ice-skating rinks.
As you travel around the area you'll see, much the same as in the Mount Fuji area, a host of weekend cottages and second homes, which attests to Karuizawa's popularity. Consequently, for those who do not have their own place in which to stay, the town offers a wide variety of accommodations, from luxury resorts to tourist hotels and small, family-run pensions. There are also many restaurants, although a large number of these are seasonal, open for the tourists who flock there from early summer until late autumn, but closed for the rest of the year.
---
Naka-Karuizawa Wild Bird Forest 長野県中軽井沢野鳥の森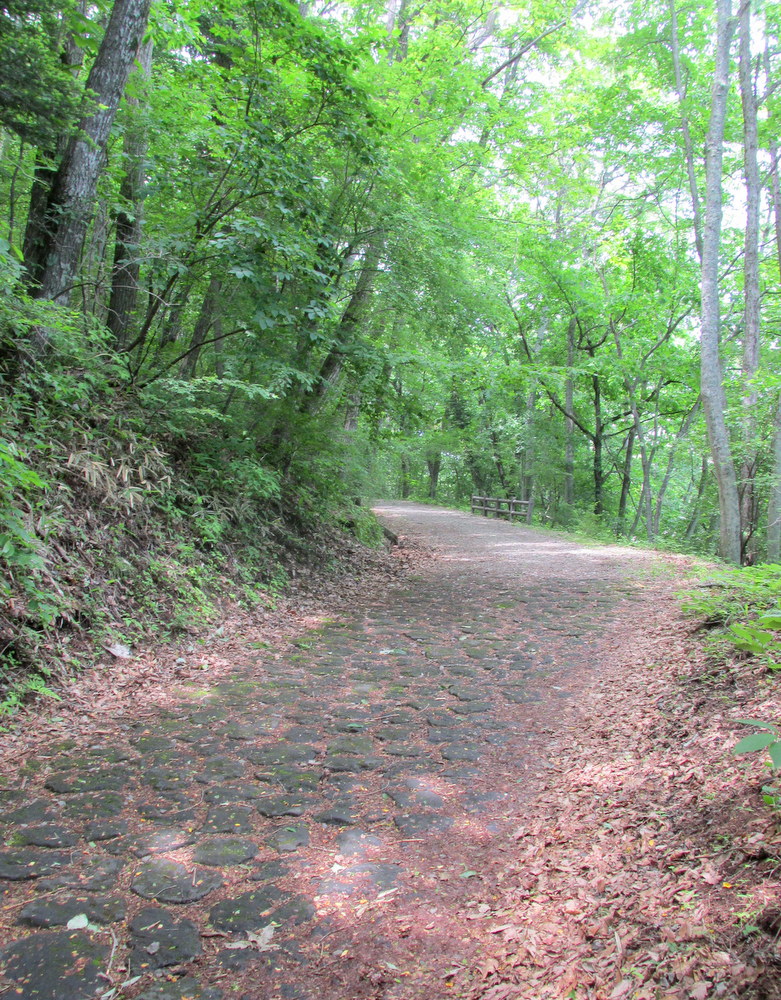 The main birding area in Karuizawa is the Wild Bird Forest (Yacho no Mori), adjacent to the 5-star Hoshino Resort. It is about 2 km north of Naka-Karuizawa Station, on the east side of Route 146. It takes about 30 minutes to walk from the station to the forest.
This area of forest – a mixture of both deciduous and coniferous – has been protected for many decades, and consequently is an important habitat for the many species of birds, animals, flowers and insects that live in the area.
There are several paths around the forest, and the three main entrances (and signboards with maps) are along the Kose forest 'road' and close to the ice-skating rink where the nature centre is now situated.
The forest road track, known as Kose-rindo, runs for about 3 km between Hoshino Resort and Kose Onsen, and it is always worth walking along the valley, especially in late winter when flocks of Japanese Waxwing and Bohemian Waxwing can sometimes be found feeding on the mistletoe which grows profusely on some of the trees.
Because of the number of species there – cuckoos, minivets, thrushes, flycatchers, warblers, etc – it is a popular birding place in late May through mid-July, especially at daybreak when the dawn chorus begins.
The Wild Bird Forest is also a well-known place to see the endemic Copper Pheasant, but even though they are resident, they can be very hard to find. Hitting the trails at the crack of dawn is perhaps the best way to find them, and in winter, it is not uncommon to come across their tracks in the snow: proof that they are there, somewhere.
In spring and summer the males give themselves away with their wing-drumming displays, and in the winter, they are pushed into snow-free areas – making this season the best time to look for them.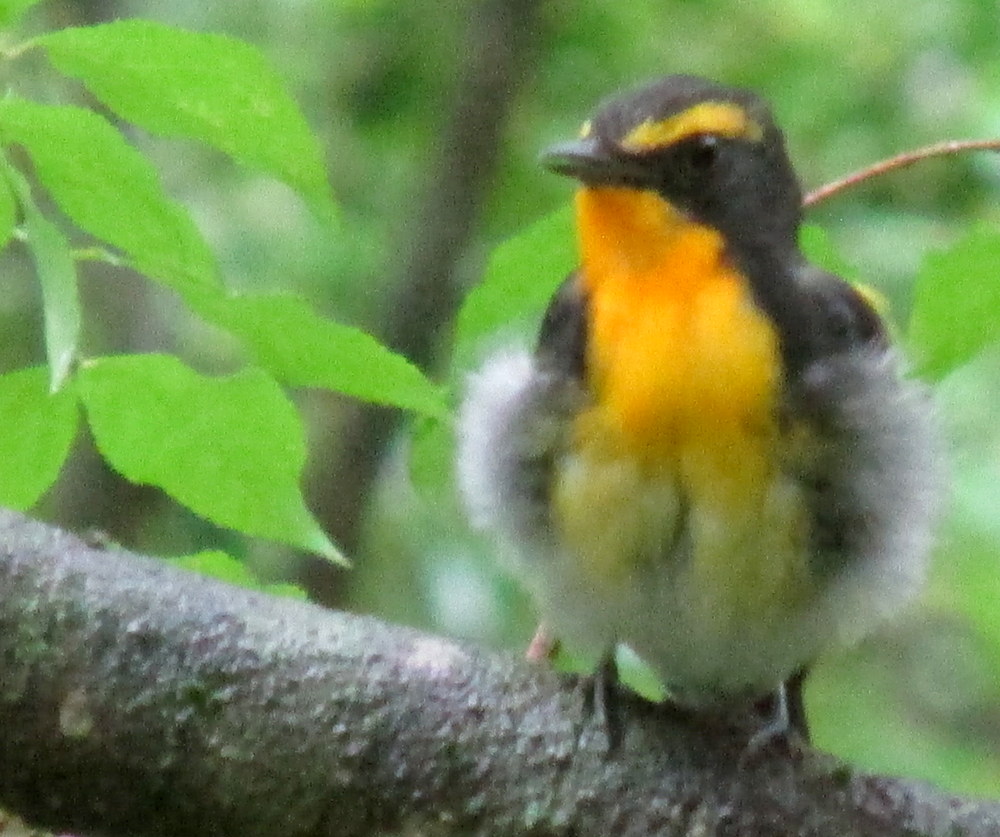 With such an extensive area of woodland, there is no shortage of woodpeckers, and four species can be found: Japanese Green Woodpecker, White-backed Woodpecker, Great Spotted Woodpecker and Japanese Pgymy Woodpecker.
Other species to look for during the summer include Crested Kingfisher, Brown Dipper, Japanese Thrush and Brown-headed Thrush, Blue & White Flycatcher, Asian Brown Flycatcher and Narcissus Flycatcher, Siberian Blue Robin, Ashy Minivet, and Masked Bunting and Japanese Yellow Bunting. If you are lucky, Oriental Honey Buzzard can sometimes be seen flying high above the forest.
During the winter, various buntings and finches can be seen, including Meadow Bunting, Rustic Bunting, Pallas' Rosefinch and Long-tailed Rosefinch, Japanese Grosbeak and Hawfinch as well as Japanese Accentor.
Although Copper Pheasant is a major target in the Karuizawa area, look out also for the Green Pheasant, Japan's other endemic pheasant. It can often be found in farmland and in open areas on the edge of woodland.
Nearby Hanareyama (離山; the large, 1,256 m dome-shaped hill between Naka-Karuizawa and Karuizawa towns) has flycatchers during the summer, as well as Siberian Blue Robin and also Copper Pheasant.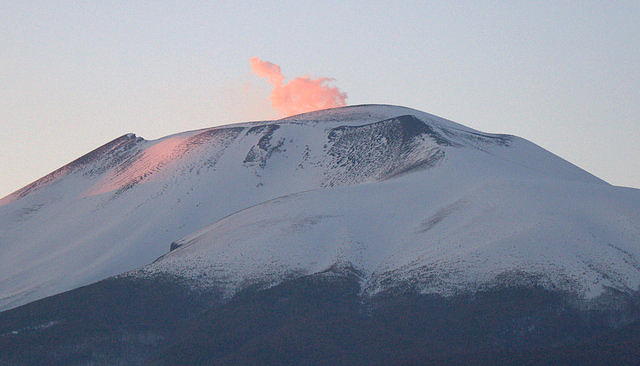 A little further to the west of Naka-Karuizawa is Mt Asama, a volcano that is very much alive. Smoke can usually be seen rising from the uppermost vents of Asama, which is prone to occasional small eruptions. Caution is needed as poisonous gases are constantly being released.
On the forested lower slopes, Siberian Thrush can be found, and at higher elevations (which involves a hike of a couple of hours) Japanese Accentor breeds. Pacific Swift can often be seen flying at break-neck speed high over the volcano.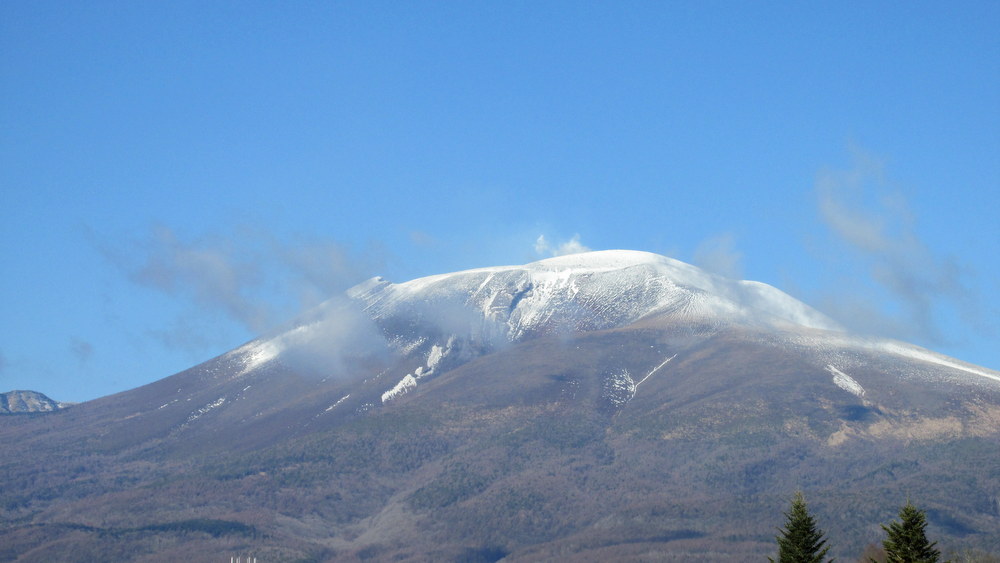 In addition to birds, there is a good chance of sighting mammals in the Karuizawa area, especially if you are out at dawn, during the evening hours or driving around at night.
On Mt Asama, Japanese Serow can be seen, and they are also sometimes found wandering in Yacho no Mori and around Kose Onsen. Roaming troops of Japanese Macaque can be encountered, especially along Route 18, which drops down to Yokokawa, east of Karuizawa. Keep a lookout for Asiatic Black Bear – they occasionally are met with in the forests – but definitely don't try to get too close to them, especially if it is a mother and cubs!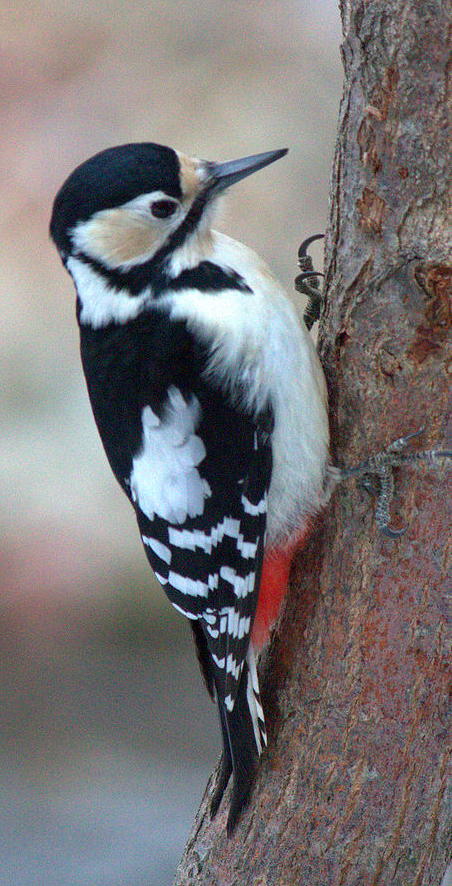 One place that is always worth stopping at during the cold winter months is the lounge at Shiotsubo Onsen Hotel. In front of the main building there is a small pond, and two feeders have been installed. A surprising number of birds visit the feeders and a break in the lounge makes for a pleasant diversion to warm up over a cup of hot coffee or tea while watching Japanese Grosbeak, Varied Tit and Eurasian Nuthatch coming to feed on sunflower seeds.
Occasionally a Japanese Accentor puts in an appearance, as do Great Spotted Woodpecker and Japanese Pygmy Woodpecker. The endemic Japanese Squirrel is also a regular visitor.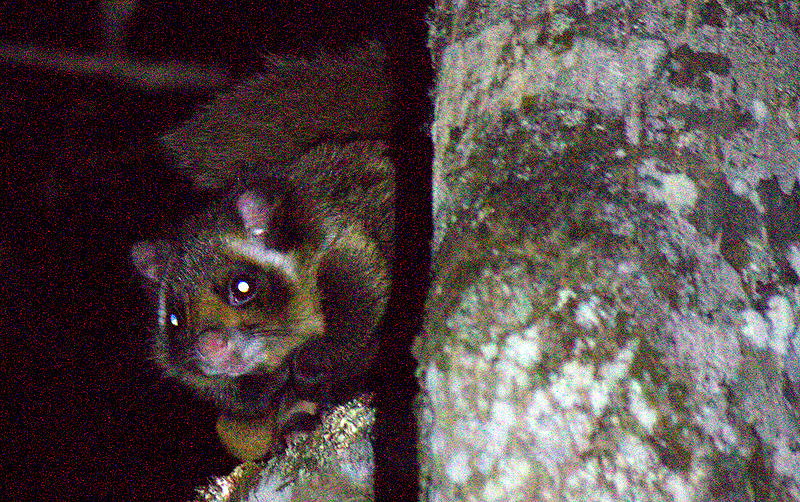 Within Yacho no Mori and also along Kose Rindo, several nestboxes specifically for Japanese Giant Flying Squirrel have been attached to trees, and at Picchio Nature Centre, a nestbox with a built-in video camera allows visitors to see the animals (usually sleeping) without disturbing them.
In the summer months Picchio also offers evening nature walks (conducted in Japanese) and one of the target species is the flying squirrel.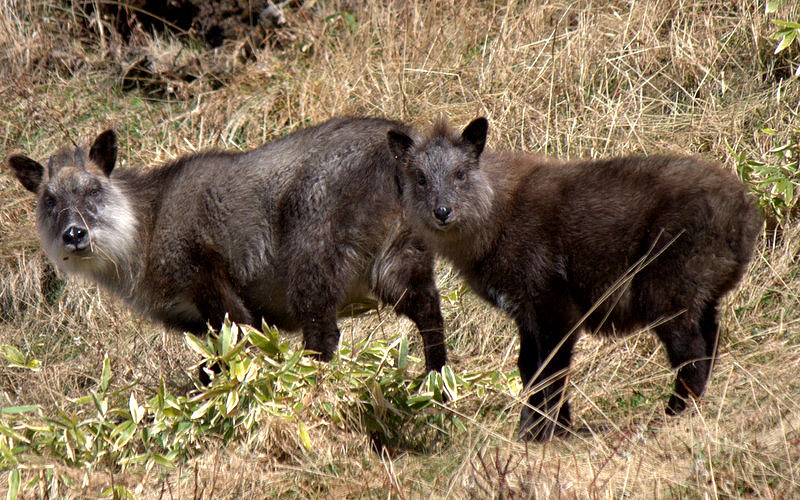 Other species that can be seen in the area include: Wild Boar, Japanese Deer, Japanese Serow, Japanese Badger, Red Fox, Japanese Hare and Japanese Squirrel, to name a few.
For visitors who do not speak Japanese, there is usually a helpful staff member on duty at Picchio who speaks some English – and who can point you in the right direction for birdwatching.
Other species that can be seen in the area include: Wild Boar, Japanese (Sika) Deer, Japanese Badger, Red Fox, Japanese Hare and Japanese Squirrel, to name a few.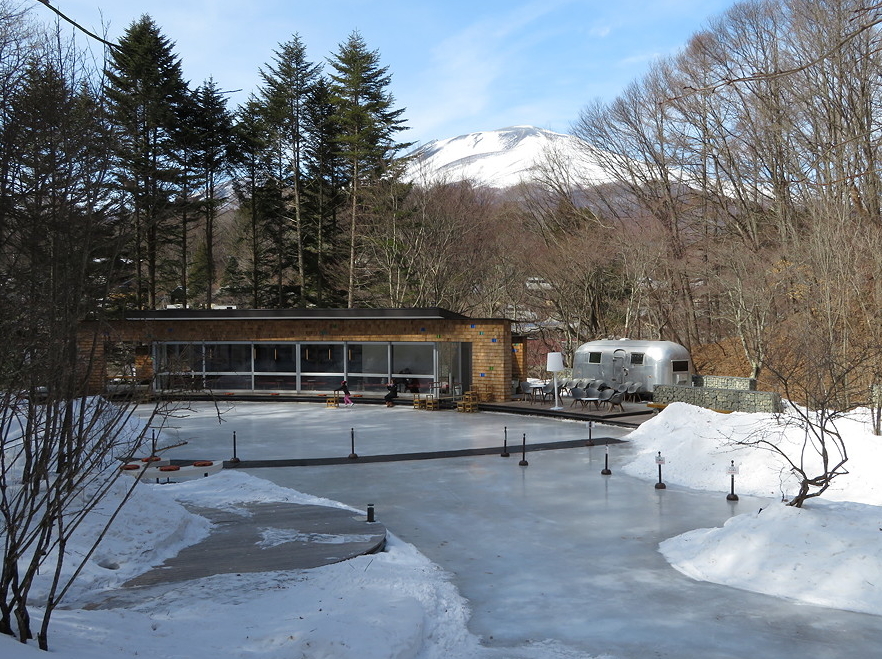 For visitors who do not speak Japanese, there is usually a helpful staff member on duty at Picchio who speaks some English – and who can point you in the right direction for birdwatching.
Picchio is located up the steps beside the junction at Fukurou Bridge, right at the entrance to Hoshino Onsen. In the same building as the nature information centre there is a cafe and also, during the winter, a skating rink (where skating boots can be hired).
Map: 36.363587, 138.591328; Tel: 0267-45-7777; http://picchio.co.jp/sp
Further Information for the Karuizawa area:
Wild Bird Forest (Yacho no Mori) Map: 36.365883, 138.595793
Accommodation in the Karuizawa area:
Pension Edohara (recommended)
Hoshino Onsen Resort | Restaurant | Hot spring
APA Hotel Karuizawa-ekimae
Hotel Route Inn Court Karuizawa (in Miyota town, between Naka-Karuizawa and Saku City)
---
Takamine Plateau 長野県小諸市高峰高原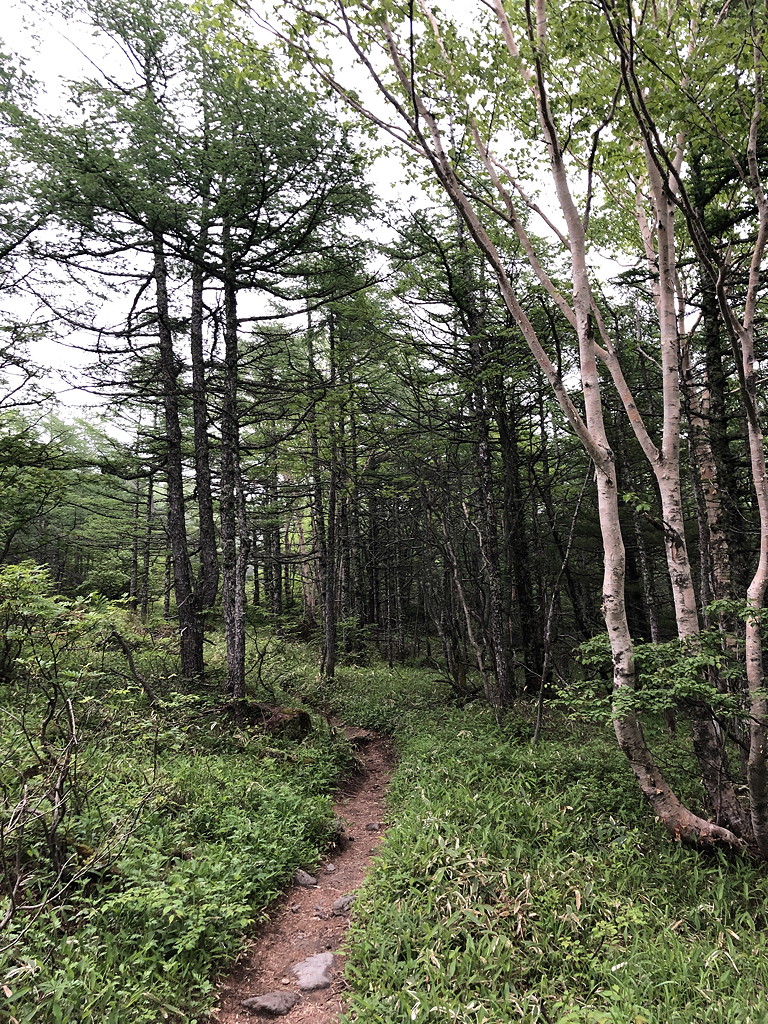 Another spot to visit while staying at Karuizawa during the summer is Takamine Plateau, located on the west side of Mt Asama in Komoro City.
It takes about an hour or so to drive there, and as the elevation Kurumasaka Pass is at almost 2,000 m — high enough to be shrouded with dense fog at times — there is the possibility of finding a few different species that you'll not see in the lowland areas.
The slopes are covered with Japanese Larch and mixed coniferous and deciduous forest, and in places around the pass and along the ridge there are open areas where wild azalea can be seen in flower in June.
Beyond Takamine Kogen Hotel there is a drivable road or walking trail which goes as far as Yunomaru Kogen Hotel, about 8 km away. There are also hiking trails on the east side of the hotel.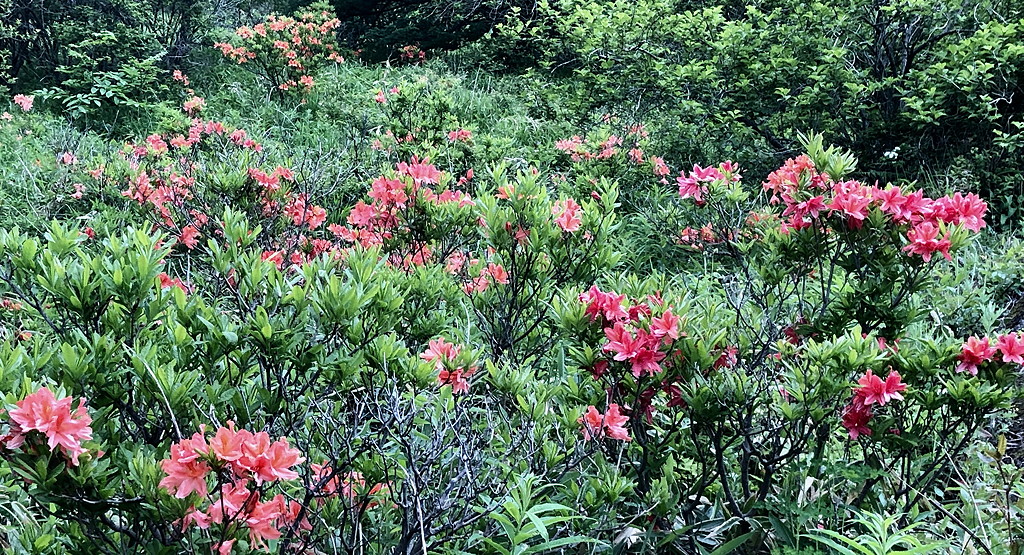 On a nice day it is a pleasant walk there and back, and en route there is Ikenotaira Wetland (池の平湿原) where birds such as Oriental Cuckoo, Brown-headed Thrush, Red-flanked Bluetail and Olive-backed Pipit breed. Spotted Nutcracker and Northern Hawk Cuckoo have also been seen in the area.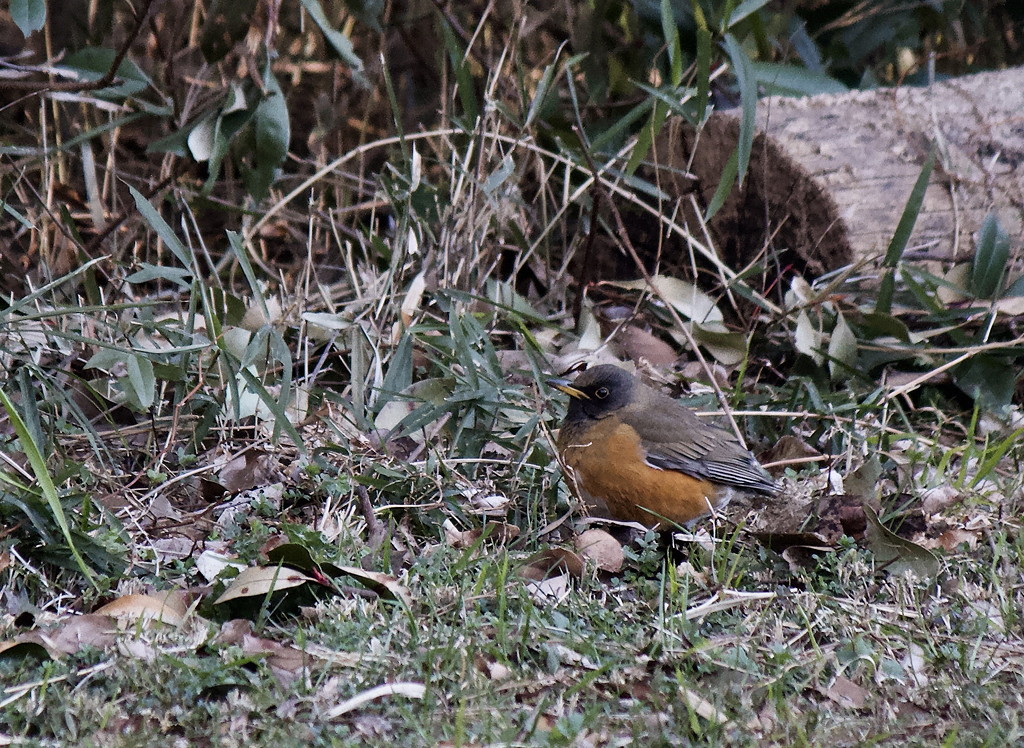 In the lower forests Blue-and-white Flycatcher and Narcissus Flycatcher breed, and Siberian Thrush is probably there, too, during the summer season. Also, keep you ears and eyes open for Copper Pheasant.
During fine weather in September and early October, there is a good chance of seeing migrating birds of prey such as Grey-faced Buzzard, Oriental Honey Buzzard and Japanese Sparrowhawk. Other species such as Japanese Hawk Eagle and possibly even Golden Eagle may occur in the area.
On the mammal front, Japanese Serow, Japanese Badger and Japanese Marten can be found in the area, and if you are hiking, be aware that Asiatic Black Bears are active during late spring until the autumn.
Access:
From Karuizawa or Naka-Karuizawa drive west on Route 18 to Miyota City and follow signs to Asama Skyline and then up to Takamine Kogen (plateau).
By bus: There is a JR bus service (twice a day) from Komoro Station at 08:35 and 13:22 and from Sakudaira Station at 08:42 and 13:45 to the plateau. The ride up takes about an hour. During the winter this service may be cancelled due to snow. There are also two buses per day from the bus stop in front on Takamine Kogen Hotel back down to Sakudaira and Komoro stations (Tel: 0937-1619).
JR Bus Komoro office telephone: 0267-22-0588 (Japanese only).
Map: Takamine Plateau at Kurumasaka Pass 36.404719, 138.469642
Ikenotaira Wetland 36.410119, 138.436758
---
Saku Chosei-ike

長野県小諸発電所第一調整池
Saku Flood Relief Pond is about a 45-60 minute drive from Naka-Karuizawa, on the southwest side of Saku City. The official name of this lake in Saku City is Komoro Power Station No. 1 Reservoir (also called Saku Chosei-ike) which is adjacent to the Chikuma River and Nonotorinooka Park (野の鳥の丘公園).
Once in Saku City, the pond is about 15 minutes south/southwest of Sakudaira Shinkansen Station. Drive south on Route 141, and turn right at Ishigami traffic lights onto Route 139.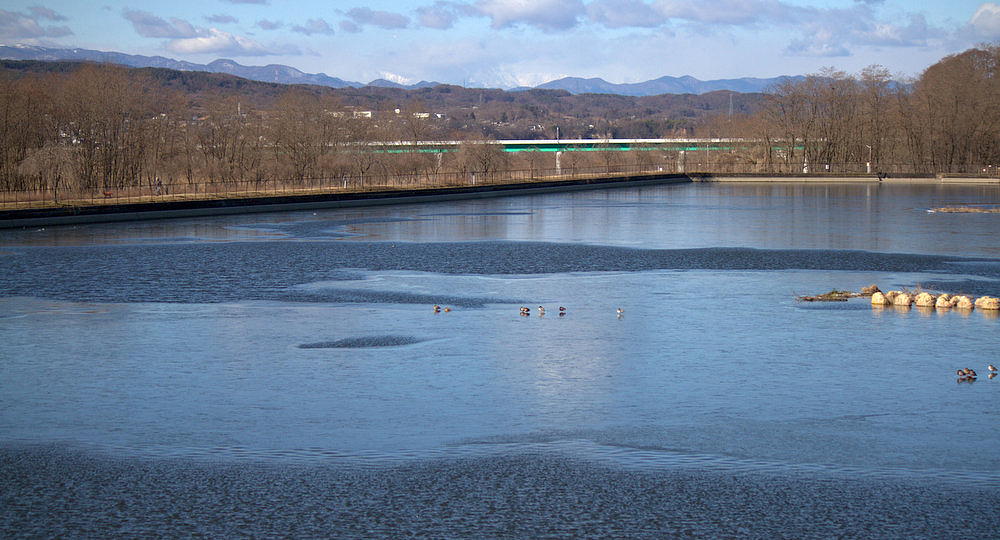 Although only a small reservoir, located next to the Chikuma River, it is a good place to see a variety of ducks during the wintertime, and makes for a pleasant diversion if birding in the forest is slow.
Apart from the commoner species such as Mallard, Eurasian Teal, Eurasian Wigeon and Common Pochard, it is a good place for Goosander (Common Merganser) and also Smew. If you are lucky, Baikal Teal and Falcated Duck may be there, and Bewick's Swan too.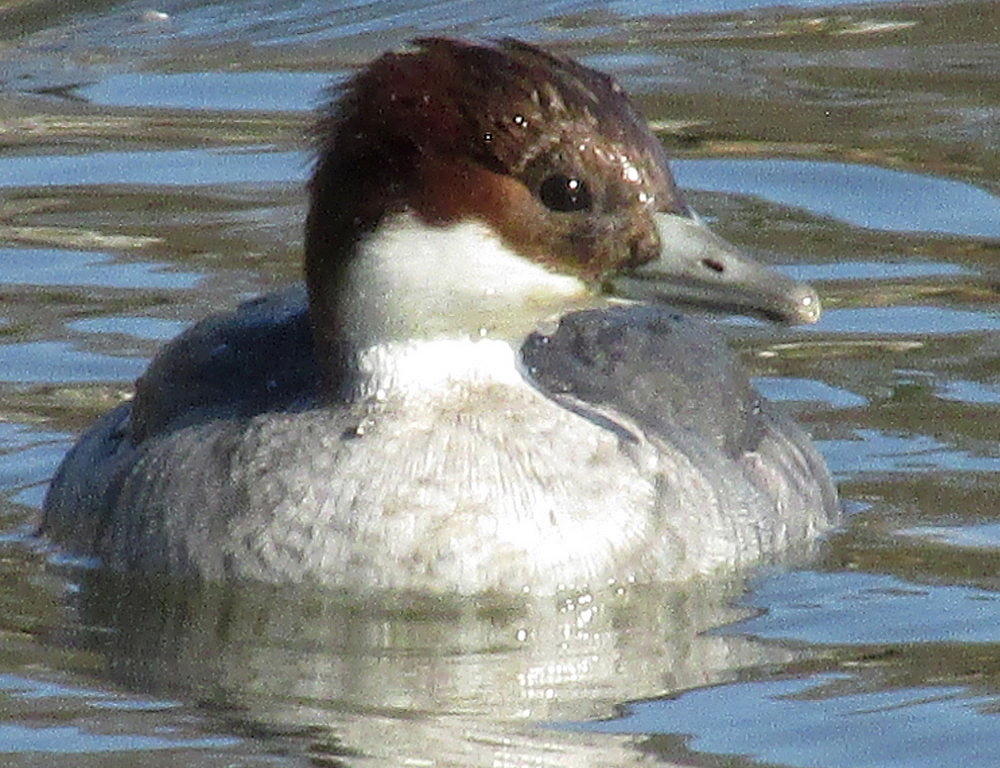 Black-eared Kite and Northern Goshawk are usually somewhere nearby, and in the scrub-covered areas beside the river, Japanese Green Pheasant and Meadow Bunting can be seen. On the river, look out for Long-billed Plover and Crested Kingfisher.
Map: 36.246293, 138.454477
---
Shirakaba Pass (Shirakaba-toge)

白樺峠 タカ見の広場
Autumn raptor watchpoints are dotted across Japan from Hokkaido to Okinawa, with perhaps the best known being Cape Irago, not far from Nagoya, in Aichi Prefecture.
Another site worth visiting during September and early October is Shirakaba Pass, about a 90-minute drive west of Matsumoto City in Nagano Prefecture.
The raptor viewing area is located on the side of a cleared area of forest facing east, towards Matsumoto City. On a warm, sunny day in September or early October the raptor viewing area attracts photographers and raptor watchers who come to see birds migrating to the west.
The best time for viewing migration is from late morning until early afternoon, but the timing depends entirely on the weather. A light west or southwest wind during anticyclonic weather is best. During those conditions you can watch birds soar on the thermals, which rise above the valley and which give the hawks a boost to send them on their way.
The main species involved are Oriental Honey Buzzard and Grey-faced Buzzard, smaller numbers of Japanese Lesser Sparrowhawk and Eurasian Sparrowhawk, but other species such as Northern Goshawk, Western Osprey, Peregrine Falcon and Northern Hobby may also be seen.
Although autumn is best for watching raptor migration, it is not the only season worth visiting here. During the summer months breeding birds in the area include Brown-headed Thrush, Siberian Blue Robin, Blue & White Flycatcher and White-bellied Green Pigeon.
Access:
From Matsumoto City drive west on Route 158 in the direction of Takayama City in Gifu Prefecture. After 31 km, at Maekawado Bridge turn left onto Route 84 and drive 9 km to Norikura Kogen (at the base of Mount Norikura). In the centre of town turn left at Norikura Kogen Kanko Centre (tourist information office). On the left-hand side of this junction are two signs with 20 and 21 written on them. Follow this road for 11 km until you arrive at the pass. After about 7 km there is a gated bridge. If the gates are locked (for example, due to risk of landslide), there is no access by vehicle to the pass, which is another 3 km further on). Parking and toilet facilities are available. No food or drink is available at the site, and as the viewing benches are set out in the open, a sun hat is necessary on a hot day.
Map:
36.151064, 137.682672 Maekawado Ohashi bridge
36.111747, 137.660860 (Shirakaba-toge car park)
36.110813, 137.665137 (raptor viewing point, about a 20-minute hike up the hill from the car park)
---
© 2021 Mark Brazil & Chris Cook
Last updated: 20210928