Norikura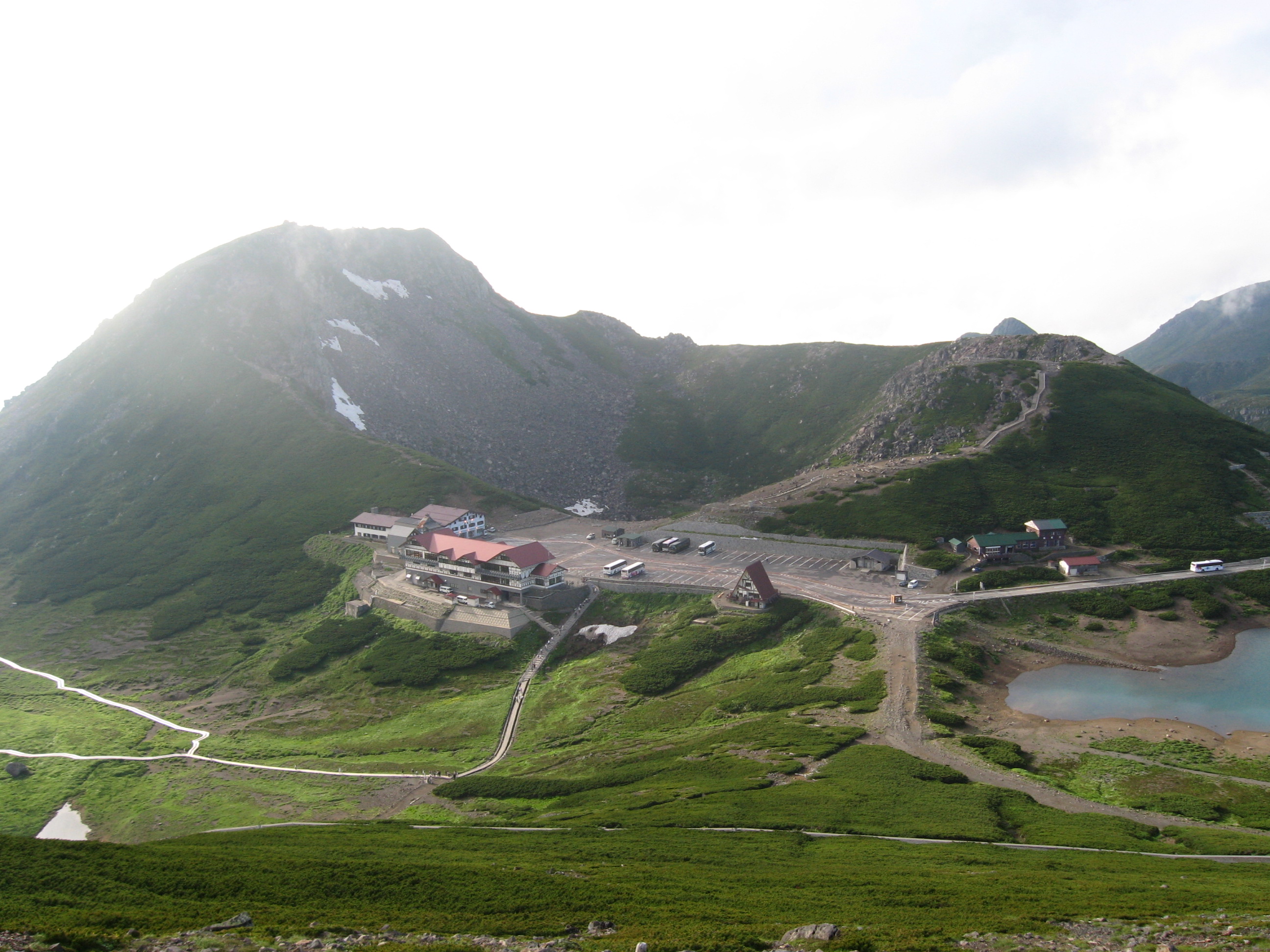 This mountain, rising to just under 3,000 m, comprises several peaks straddling the border of Gifu and Nagano prefectures. It is reached by bus from Hirayu Onsen. In an attempt to protect the fragile environment there, no private vehicles are allowed. Instead, public transport (buses) run regularly from Hirayu Onsen during the main hiking season. And, come rain or shine, the summit attract hordes of tourist buses, which disgorge hundreds of mainly older Japanese citizens into the omiyage shops at Tatamidaira for 15 minutes before heading off to the next stop on the itinerary.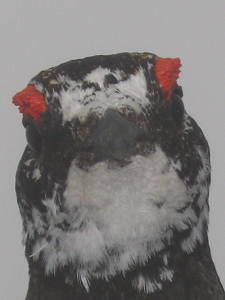 Aside from Tateyama in Toyama Prefecture, Norikura is one of the most convenient locations in Japan to see Rock Ptarmigan. The use of public transport to get to and from the summit area means a minimum of hiking is required, although there are plenty of opportunities for this if you so wish.

Norikura: supports good numbers of Rock Ptarmigan and other high-altitude species such as: Spotted Nutcracker, Alpine Acentor and Japanese Accentor. Asian House Martins breed under the eaves of the buildings at Tatamidaira, and in the lower forests Red-flanked Bluetail, Olive-backed Pipit, Japanese Leaf Warbler, Eurasian Bullfinch and other forest birds can be seen.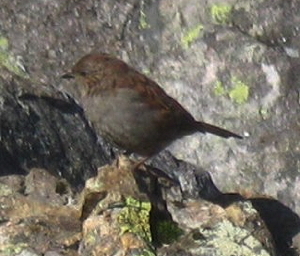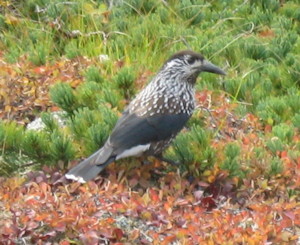 Rock Ptarmigan can be seen in several places -- around Daikoku-dake peak, the summit of Kengamine, from the boardwalk through the flower meadow directly below Tatamidaira, and indeed anywhere where there is creeping pine and open areas for feeding.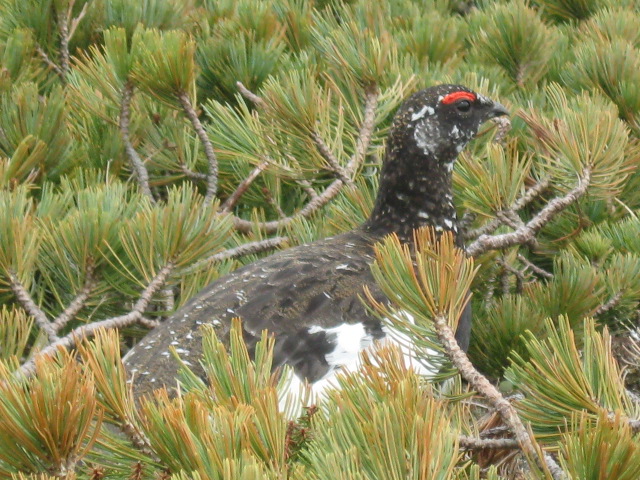 Rock Ptarmigan are fickle birds -- they are hard -- often impossible -- to find in fine, sunny weather (when they prefer to hide in the midst of clumps of Japanese Stone Pine), whereas in rain or fog, they are often feeding out in the open or beside the many trails which crisscross the area! For maximum chances of seeing them mid- or late July onwards is best as the chicks have hatched. From late October or early November the birds begin moulting into their white winter plumage, which they retain until the late winter/early spring.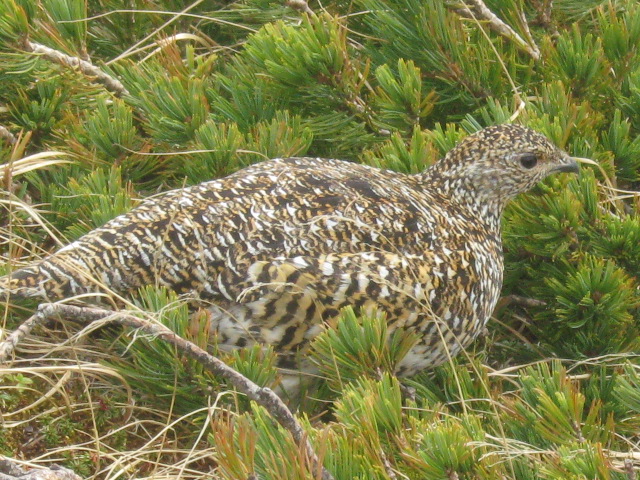 How to get there: from Tokyo or Osaka there are express buses to Takayama, and also local buses from Matsumoto, Takayama or Kamikochi to Hirayu Onsen. During the summer season (mid-July until the end of August) there is a night bus from Shinjuku in Tokyo to Hirayu Onsen, departing at 2300 and arriving at 0330, and then an early bus from Hirayu Onsen to Tatamidaira bus terminal at Norikura. Private cars can be parked at Hirayu Onsen or Honokidaira parking area (where the bus also stops to/from Norikura).

Accommodation: available in the form of mountain huts -- one at Katanogoya (090-4365-8577), just below Kengamine peak, and at Kuraigahara (Kuraigahara-sanso: 090-9001-7362), about an hour's hike downhill on the east side of the mountain, towards Norikura-kogen ski ground. Both cost around ¥8,000 per night with Japanese style dinner/breakfast included. No reservations are needed, but these places will be busy with hikers between late June and late October, especially at weekends and public holidays. However, they close during the winter so it is best to check ahead of time if you want to visit late/early in the year.
© 2015 Mark Brazil & Chris Cook
Last updated: 20151230