Mark Brazil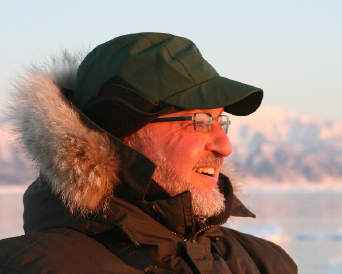 Mark founded Japan Nature Guides in 2011, as a combined publishing venture and consortium of experienced nature enthusiasts and consultants in Japan. Mark is JNG's principle international leader.
Mark developed his fascination with the natural world, especially birds, during his boyhood in the landlocked English county of Worcestershire. He then pursued his academic interests in biology during studies in England and then Scotland, while exploring the coasts and mountains of Britain in search of birds. Mark earned honours degrees in Biology and English Literature before studying for his Ph.D. at Stirling University, Scotland. His research into avian ecology and behaviour in Iceland allowed him to travel for the first time to Japan in 1980 to present papers on his research into the behavioural ecology of the Whooper Swan.
Mark's cravings for the sea and then for mountains led him to live for several years in the bird-rich east coast county of Norfolk, and also in New Zealand's south island, before he settled in Hokkaido, Japan's northern island in 1998. His career has included periods working in research, in conservation, more than ten years making natural history TV documentaries with various companies, but mainly NHK (Japan) and Natural History NZ, and currently in nature tourism.

Fascinated by island biology, Mark has become a leading authority on the natural history of Japan, where for ten years, until 2007, he was professor of biodiversity and conservation at Rakuno Gakuen University, near Sapporo.
In addition to being a field naturalist, he is a columnist (his Wild Watch column in The Japan Times newspaper ran continuously for 33 years, and continues now on the Japan Nature Guides website), author, editor and lecturer. He has published a number of scientific papers and ten books.
Mark's books include: A Birdwatcher's Guide to Japan (1987), The Birds of Japan (1991) (the definitive text on avian biology and distribution in the Japanese archipelago), Wild Asia - Spirit of a Continent (2000), The Whooper Swan (2003) (the only monograph on the species), the widely acclaimed, A Field Guide to the Birds of East Asia (2009), The Nature of Japan: From Dancing Cranes to Flying Fish (2013) and most recently Field Guide to the Birds of Japan (2018). He has also written many articles for various newspapers and magazines, including on travel topics, and contributed to the Dorling Kindersley Eyewitness Japan volume.
Mark's main regions of interest include East Asia, especially Japan and the Russian Far East, the Asian Arctic, tropical South America, South Asia, and northwest Africa, but he has travelled to many other countries, and all continents. He has been involved in ornithological tourism since 1980, and has worked on expedition cruise ships as a lecturer in natural history and ornithology since 1998 in: the Mediterranean, the Atlantic, the Pacific, the Bering Sea, the Sea of Okhotsk, and in West Africa, North Africa, Europe, North and South America, Antarctica, and East Asia.

Mark has planned and organised nature-focussed tours of Japan since 1983. For much of each year he lectures on board expedition cruise ships for Zegrahm Expeditions and also leads small group nature tours for them internationally, including in Japan.
Companies Mark has worked for include: Zegrahm Expeditions, Hankyu International, Japan Travel Bureau, Wildlife and Nature Tours, Sunbird, Society Expeditions, Ornitholidays, Natural Habitat Adventures, Jo Van Os Photo Safaris, Island Holidays, Ibis Tours, Abercrombie and Kent, Birdquest, Lindblad Expeditions, Silversea Expeditions, Apex Expeditions, EYOS Expeditions and Noble Caledonia.

Mark currently resides in eastern Hokkaido, Japan's northernmost island, dividing his time between natural history and travel writing, editing, further travels in search of wildlife, and sharing his love of the natural world with fellow travellers.
Mark's other interests also revolve around the outdoors: mountain hiking, snowshoeing, mountain and cross-country skiing.
© 2018 Mark Brazil
Last updated: 20180720