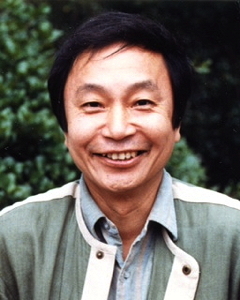 The late Yabuuchi Masayuki (1940-2000) had a long and distinguished career as an illustrator and artist.
During his career he illustrated a stunning series of posters for Suntory, and innumerable books several of which have been translated into English. His son Yabuuchi Ryuta manages a museum/gallery in his father's honour, where many works are on display.
Yabuuchi was the artist who painted the colour plates and drew the line drawings for Mark Brazil's The Birds of Japan. His work can be found on the Suntory website, and a selection will also be showcased here shortly.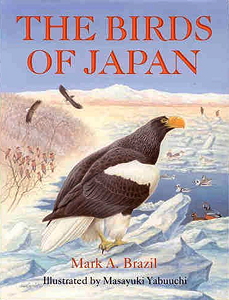 Yabuuchi Masayuki was born in Osaka in 1940. He became strongly interested in wildlife in his early childhood; a passion he retained throughout his life. By the time he was in elementary school, he had already begun visiting the nearest zoo to watch animals, and he began exchanging letters with naturalists. He slowly gained knowledge of animals, then finally started to draw picture of them, always studying by himself.
Just after he graduated from high school, one naturalist introduced him to the publisher called Fukuinkan-shoten (福音館書店) which was then planning to publish a pictorial book of mammals. Yabuuchi decided to go to the National Science Museum as often as he could and there he sketched skeletal preparations in order to learn about various animals' bony frameworks. In 1965, he published his first picture book called Kuchibashi (Bills), then he began his new career as an illustrator of picture books. The following year he published another picture book called Doubutsu-no Oayako (Animal Families), then he continued to produce many picture books (some of which were translated into English).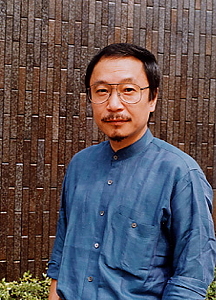 Yabuuchi illustrated many story books, many pictorial books, produced artwork for Japanese stamps and amongst many works illustrated The Birds of Japan. He produced a large number of works for various different industries and became especially well known for his artwork for the Japanese beverage manufacturer, Suntory Ltd, particularly the Ai-cho campaign (Love Birds Campaign), which began in 1973 and continued until 1985. This was one of his most widely known works in Japan, for which he received an Award of Creativity. He received several other literary awards.
Yabuuchi's work is delicate, precise, but approachable and friendly. It is said that he produced more than 10,000 pieces. His close friends affectionately called him Yabu-san. He died on 18 June 2000 from esophageal cancer. He was only 60-years-old.
His son, Yabuuchi Ryuta opened the Yabuuchi Masayuki Art Museum in Hakushu-cho, Hokuto-shi, Yamanashi Prefecture in 2004.
北杜市白州町鳥原2913-71 Tel: 0551(35)0088 Fax: 0551(35)0089